【THINNER AND LIGHTER】With portable and low profile styling design, this LTC keyboard is very lightweight and easy to carry.
【ENJOY A QUIET TYPING PLEASURE】The quiet low profile switch brings a new level of comfort to your fingertips. No matter in the office, library or even in your bedroom, it will not disturb the others around.
【WIRELESS AND WIRED MODE】Equipped with Bluetooth 3.0, the LTC keyboard can connect up to 3 devices simultaneously. Easy to switch to a wired connection with a type-c cable. Enjoy the freedom of being wireless while still not compromising performance by going wired. 
【WHITE LED BACKLIGHT& RGB SIDE LIGHTS】Bright white LED-backlit makes it easy to type even in a dark room, ideal for studio work, office. There are additional RGB lighting zones on the left and right sides which make it so special different from the most keyboards. All lighting effects can be turned off completely if you don't need it.
【LONG-LASTING & ABUNDANT BATTERY】The core of a wireless keyboard is the battery, LTC keyboard is equipped with an upgraded 1000mAh battery satisfies you more than just the basics of everyday use.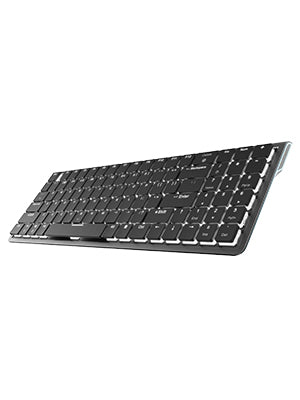 LTC Nimbleback LK-301
Low Profile Mechanical Gaming Keyboard 96 Keys
Nimbleback uses a kind of special crystal switch, which is different from ordinary mechanical switches on the market. Crisp but not noisy keystroke sounds.
The novel 96-Key design emphasizes the practicality of the numeric keyboard while saving space.
Frosted metal frame, durable and beautiful.
96% Layout Low Profile Keyboard
Bluetooth 3.0 / Wired Connection
10-Key Rollover
3 Device Switching
Driver Free, Plug & Play
Package Included:
1x LTC Nimbleback LK-301 Keyboard
1x USB to Type-C
1x User Manual
1x LTC Card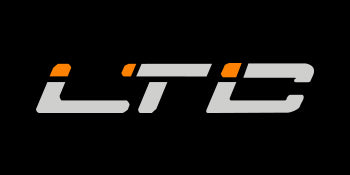 About LTC
Technology is an essential part of the human experience. Without it, life just isn't as colorful and exciting. We devote ourselves to manufacture the leading technology products to make life better. We're craft-driven creators, meaning we prioritize producing the best product over generating the most hype. We are creating better microphones, headphones, keyboards, and mice at the expense of publicity and growth, we can serve our customers better and foster a fervent passion for our product.


Details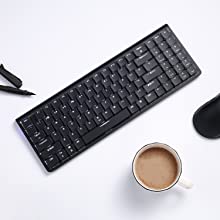 Sturdy Metal Case
Frosted all-metal frame, durable and beautiful. Suitable for long-term use, and easy to clean, just need to wipe with a slightly moist cloth, it will be as clean as new.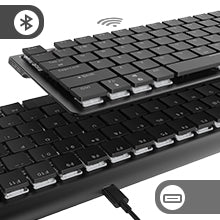 Detachable USB Cable
Easy switching between wired and Bluetooth connections. Meet work and entertainment needs.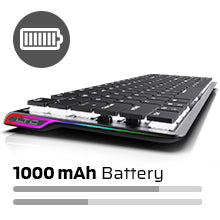 Recharging Battery
Built in recharging 1000 mAh battery. With a Type-C data line, used for wire connection and charging.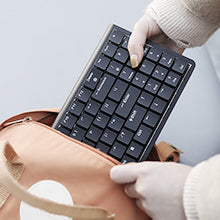 Compact Size
13.6 x 4.9 x 0.6 inches mini compact size.
534g lightweight frame.
Portable for carrying outside for working or entertaining not only for indoor use.
LTC LK-301 Nimbleback Bluetooth Low Profile Switch Keyboard
Built-in Rechargeable Battery
Built-in a 1000mAh rechargeable battery, it provides you 10 hours of continuous working and the standby time is up to 360 hours. It takes about 4 hours to fully charge.
Amazing White Backlight & RGB Side Light
17 backlight modes, 9 sidelight colors.
Intelligent Power Saving
The keyboard will enter sleep mode if you don't use it for 5 minutes.
Specifications
Keyboard Switch: Low Profile
Color: Black
Led Color: White
USB Connector: Detachable Type-C Cable
Software Support: No
Wireless Connectivity: Bluetooth
Keyboard Connectivity: Wired/Wireless (Bluetooth V3.0)
Dimensions: 345*125*15mm
Keyboard Weight: 534g
PACKAGE LIST
1 x LTC Keyboard
1 x USB-C Cable
1 x Manual